FARVER was established in 2003 and specialises in games and applications for devices and web.

On this page you will find links to projects ranging from actual commissioned briefs to the more personal and experimental.

The company is mainly technical, but also spans photography, animation and film, though these projects tend to belong in the more personal, experimental category.

When commissioned for a project, FARVER will usually be involved from start to finish, taking an active part in pre-production development of ideas and solutions as well as the core development and implementation.
The examples below are a cross section of FARVER projects of a visual nature.
LOOP BOX APP

Misical sequencer app for iOS and Android.
PRIMER APP

A 3D first person shooter for iOS and Android devices.
ANY TUNER APP

Tuner app for iOS and Android devices.
TEDDIES FROM HEAVEN APP

A casual tablet game for all ages.
Available for iPad and Android devices.
POTEMKIN

A Unity multiplayer platform game.
Requires a Unity-plugin.
FILM-X ANIMATION for iPad
FILM-X ANIMATION for Android

Stopmotion animation tablet app developed for the Danish Film Institute.
2 PLAYER GAME OF GO

Ancient Chinese board game.
STOP MOTION

Stop-motion animation programme.
Requires a flash-plugin.
SQUEEZEBOX

Music sequencer programme.
Requires a flash-plugin.
FARVER specialises in combining several technologies for the optimal solution. These technologies are, among others:

- iOS developer
- Android developer
- PHP
- MySQL
- Unity / Unity3D
- C#
- Xcode / Swift
- Python
- Flash / Actionscript
- HTML / HTML5
- CSS
- Javascript / jQuery

and much more...
FILMS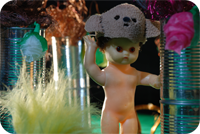 A selection of short films and animations by FARVER.
PHOTOGRAPHY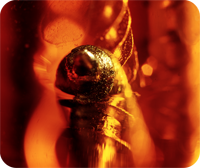 Photography by FARVER.
Terms
By navigating this site and using applications and other items, you permit and agree to the terms in this policy description.
Personal data
Personal data stored is limited to applications with accounts needing an e-mail address.
E-mail addresses are only used so an account can be restored to you if you forget your password.
No other data is stored, no IP-numbers or cookies are kept beyond the session where an application is used.
User accounts
Accounts created by you (such as in Squeezebox or GO) containing projects are owned by you.
No data from these projects or other data is used by FARVER or shared with any third party.
Project data
You are responsible for the content you create.
FARVER takes no responsibility for the data and content you create or how you use it.
Applications provided by FARVER are free-to-use and experimental development versions. This means they are provided as-is and FARVER is not responsible for loss of data.
Rights
Under EU General Data Protection Regulation (GDPR) you have the right to see information stored about you, correct information if it is flawed, the right to have an account with all it's data deleted, the right to register a complaint (
www.datatilsynet.dk
) if you believe FARVER is mishandling your personal data, and the right to have personal data about you delivered to you in a readable format.
Deleting an account
If you would like to delete an account, please contact FARVER.
For more detailed information please contact:
Nicolai Farver
Oehlenschlægersgade 86 1.th.
DK-1663 København V.
+45 3022 6016
email